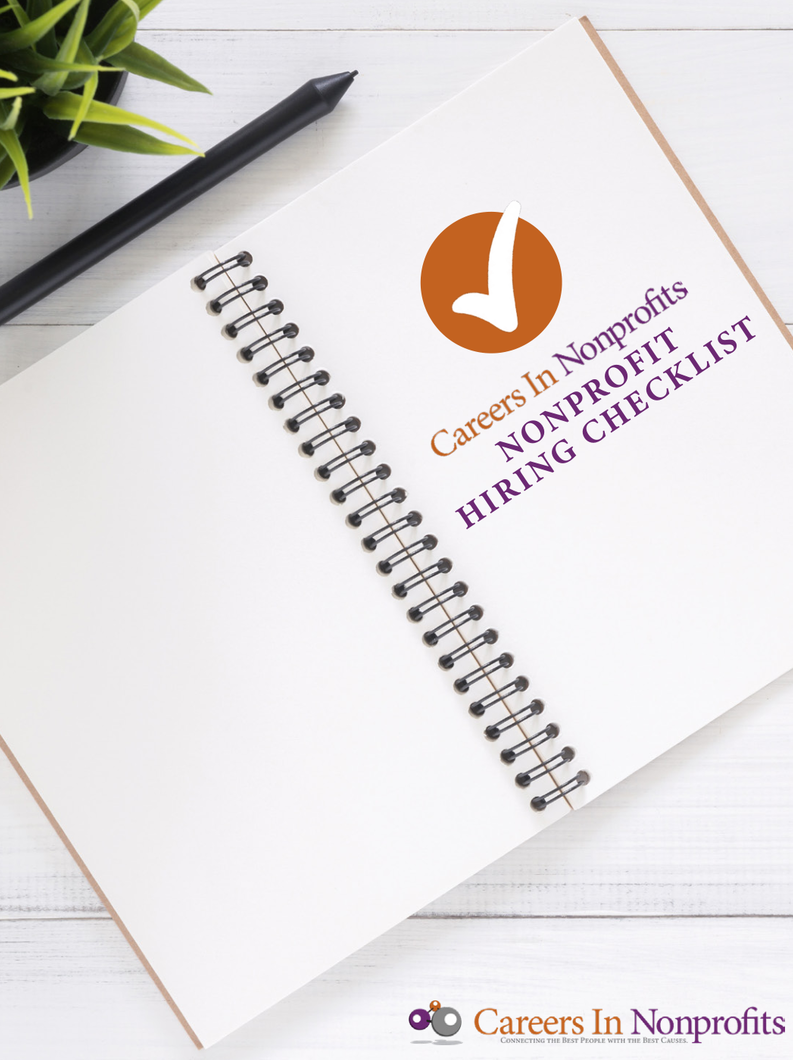 NONPROFIT HIRING CHECKLIST
Everything you'll need to

source, hire,

and

retain

the right nonprofit professionals for long-term success.
Key Takeaways
Job Posting Best Practices

Salary Guide

Current Job Market

Resource Allocation

Interview Process
Like most sectors in 2020, COVID-19 had a significant impact on nonprofit employment.
COVID struck at a time when demand for skilled nonprofit professionals was growing. As the nonprofit hiring terrain begins to level out and gain momentum, more organizations and foundations are optimistic about adding new staff members to reduce the performance and productivity gaps experienced throughout the last 12+ months. With so many uncertainties and changing variables, many nonprofits are still attempting to do more with less. However, they also know that now is the time to strategically bring on new resources to expand their post-COVID capabilities.
DOWNLOAD THE FREE CHECKLIST NOW!